About the Sterling™ 21 or 15
PASSIVE HOUSE OR ENERGY EFFICIENT BUILD
The Sterling is a spacious 3 bedroomed 21.29 squares (199.03 m2) Energy Efficient Contemporary Eco home that can also be built as a Passive House. It requires only a 12.5metre block….perfect for Downsizers, Small Family units or First Home buyers looking for a premium quality super energy efficient home. It is also available in 15 squares with a single garage to meet narrow front block sizes, but customisable to your needs. Yes it costs slightly more than your volume builder @!#!, but do you expect Mercedes quality when you drive out with your chinese Foton? Remenber it includes your driveway, clothlesline and any step landings required. It's ready to move in. No tricks!
Or for something really special see the Sterling 24 Eco Signature™.
---
The very special features of a Passive Principles PURE home are numerous. The technology making it Super Energy Efficient also makes it Asthma and Allergy friendly, providing pure filtered air 24/7 and significantly reducing energy costs by between 6 to 9 times (level build dependant) that of a standard 6 star build.
Look forward to very a stable temperature with no drafts throughout the home from the bathroom to the living room with no cold spots or 'freezing feet warm head' syndrome. Humidity is in the perfect range so virus and bacteria will find it difficult to multiply. Very little "top up" heating /cooling is needed meaing substantial savings on bills and less contribution to Global Carbon emissions! Home heating acounts for upto 50% of world energy use, so this is the low hanging fruit to make a real impact! Think GLOBAL…act LOCAL!
Every material that goes into its construction is quality checked to ensure VOC volatile organic compound emissions is low or zero, so assisting the PURE promise of providing internal air quality 'purer than mother nature's® and free of pollens and other pollutants. We use SIGA, the world's highest quality Airtightness products.
If you or a family member suffers from Asthma or Allergies such as Hay fever or other respiratory illnesses' or a new baby is due, this is the solution you have been looking for to enjoy life to the full. Don't delay!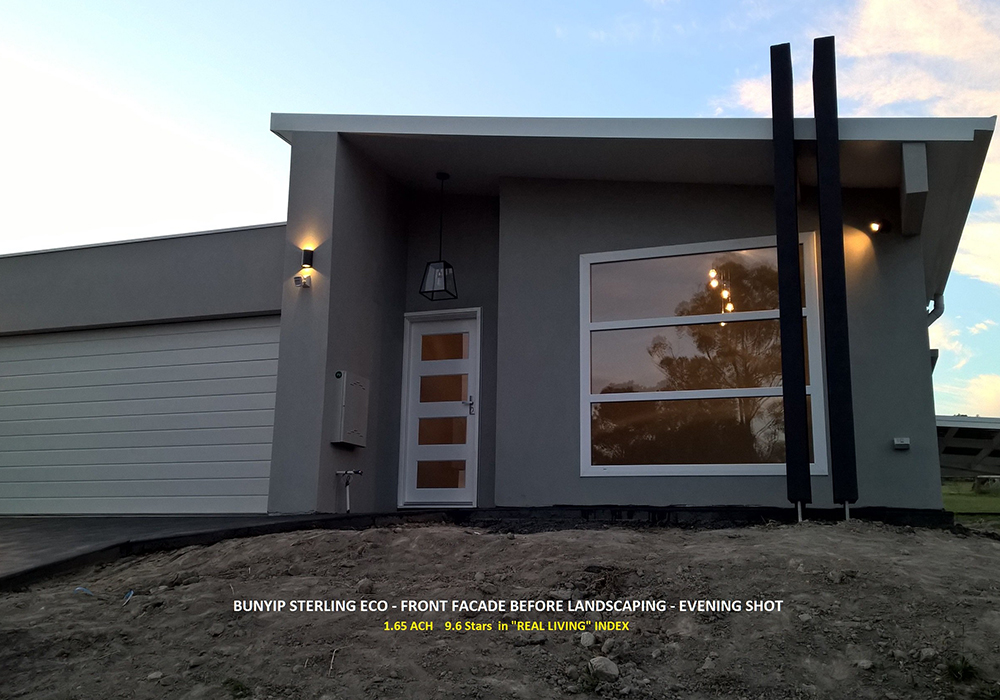 ---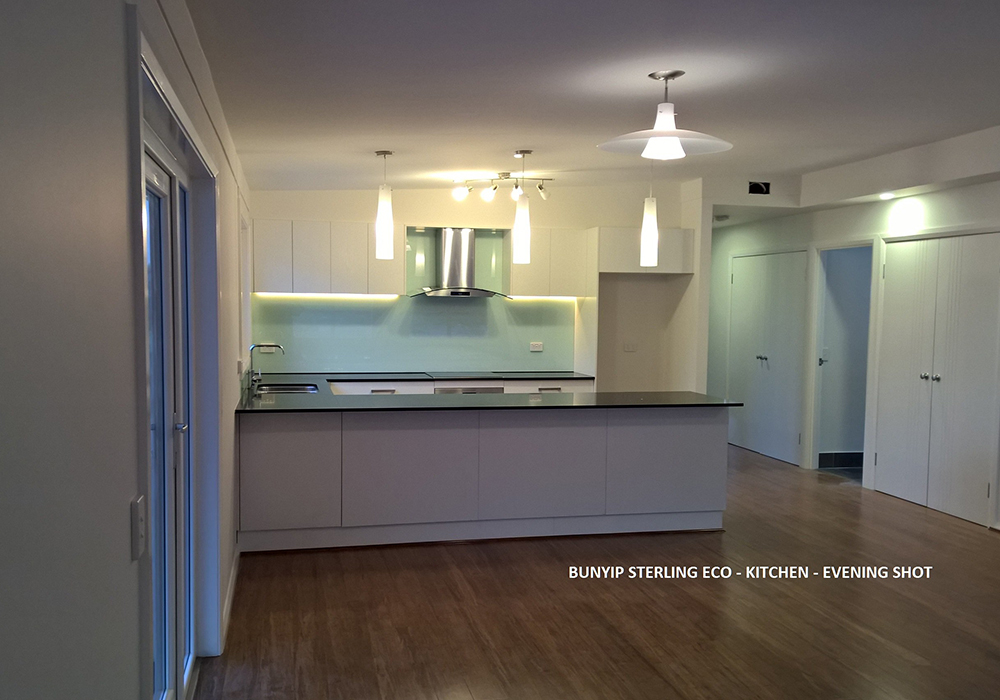 If you love open plan living, spacious bedrooms, tons of cupboard space all in a very modern floorplan, the Sterling has it all! A Master Suite with walk-in-robe totalling nearly 21m2 makes your life so much more comfortable!
Welcome your guests into the Formal Reception Room with its scenic window. Choose froim beautiful 600×600 porcelain floor tiles, premium quality hard wearing hybrid vinyl or laminate floorboard, quality euro tapware and appliances! We do not fit cheap 'stuff' to lower the cost.
A large fully covered beautiful alfresco area is just perfect for those long breakfast mornings or those intimate nightcaps.
A HPB PURE home is equipped with high quality German uPVC double glazing and quality door and window locks to protect your loved ones. For the techie lover, why not think about incorporating smart home features?
A HPB PURE Home has so much more to offer than we can convey here and we can tailor it to your specific needs, e.g. adding an extra bedroom oir making the living room larger. Why not call us now to arrange a no obligation appointment to find out what this exciting new range of Super Energy Efficient Eco homes are really all about and how they may increase your quality of life.
SUPERVISED BY THE BUILDER, NOT A CHECKLIST SUPERVISOR 0405 429 475