The #1 Energy Efficient Home Builder Melbourne
With a decade long track record as a highly reputable energy efficient home builder in Melbourne, Pure Eco Homes has been one at the forefront of modern sustainable residential construction in and around Melbourne.

As registered and Certified Passive House builders our passionate eco home builders in Melbourne have been coming up with top quality sustainable homes at affordable prices. The homes they design represent the best of what it takes to live a healthier sustainable life. Stunning architectural styles, luxury fitouts and very stable indoor temperature, low external noise penetration make for quiet sanctuary from the maddening world. Our passive house builders in Melbourne have plans that provide high performance windows allowing enough natural light and ventilation at right times of the day all throughout the year.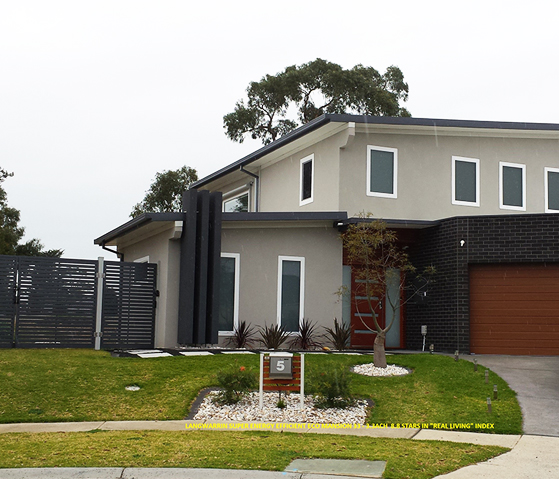 ---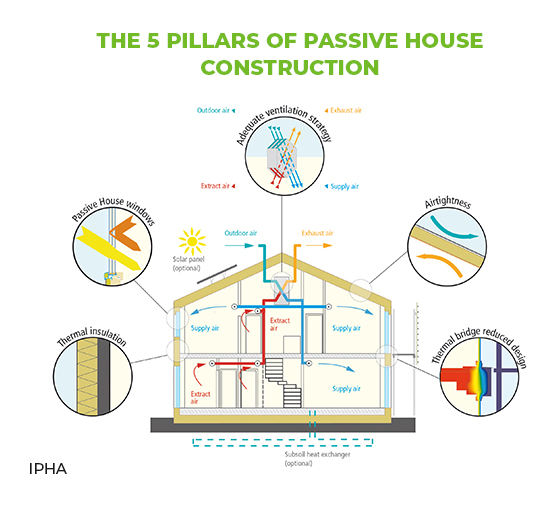 Passive House
The Planet's Most Energy Efficient Construction Methodology -
its where ESG ESD meets Practicality!
Pure developed "Passive Hybrid Construction" methodology for affordable builds
Built by Passive House System Certified Builders
Substantially cheaper to run than a 6-7 star build
Draft Free with very stable temperature throughout the home
Asthma & Allergy friendly – reduce your suffering & breathe easier!
Your dream plan or ours – built with passion & attention to detail
We only use Europe's leading World Class Airtightness VOC Free system – SIGA.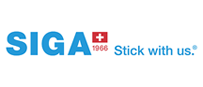 Insist on SIGA even if you choose to build elsewhere. Made in-house in Switzerland!

Here's how to really save Mother Earth !
Conditioning Our habitats accounts for upto 50% of World energy use.
Slash that and you solve the problem

Passive Houses consume up to 9 times less than the average build.
Pure Eco High Performance builds (PH hybrids) up to 7 times less.
Our mission is to make Passive principles builds more affordable for most people
Super Energy Efficient Healthy Home Sanctuaries
Super Energy Efficient Healthy Homes - substantially cheaper to run than a 6 star built. Built by Passive House System Certified Builders.
Asthma and Allergy friendly - reduce your suffering and breathe easier!
Contemporary eco sustainable design with a Luxury Fitout.
Your Dream plan or ours built with care and attention to detail.
With our High Performance Build, Building Big doesn't have to be wasteful!
We only use Europe's World Class Leading VOC free SIGA Airtight Weathertight Membranes & Tapes.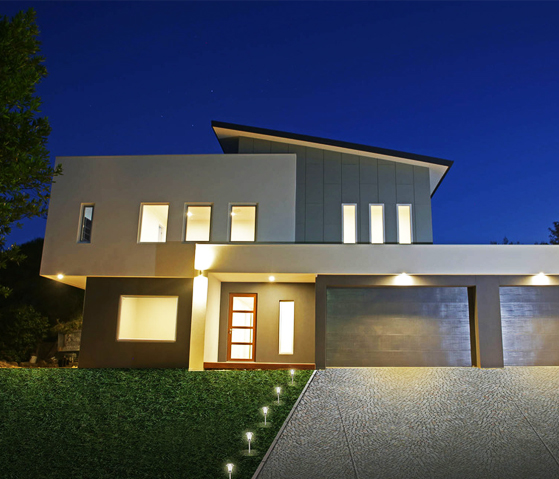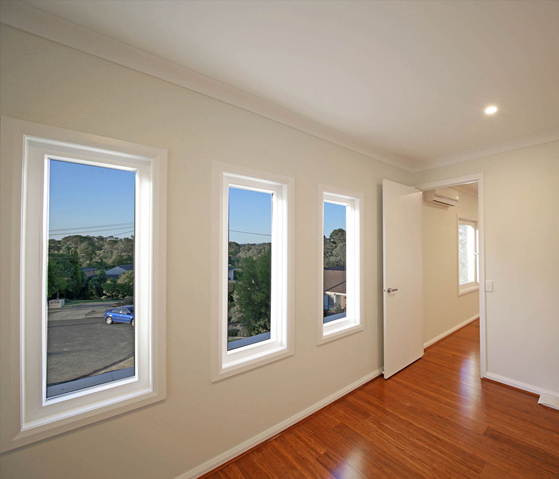 What makes us Your Favourite Passive House Builder in Melbourne?
With a decade of experience of having constructed a wide variety of eco friendly and high performance homes, Pure Eco Homes prides itself on being one of the most competent builders of allergy free homes in Melbourne.

We not only build energy efficient homes, but guide our clients all the way through, educating them about the advantages of block orientation, insulation, proper ventilation, double glazing, efficient lighting, energy efficient appliances, heating and cooling provisions, opting for solar power, water harvesting et al. Clients can rely on our excellent all round experience, and its why we are a leading allergy free home builder in Melbourne.

We use quality materials and fittings and make sure your custom needs are met.

Despite this high end customer centric approach, our services have always been competitive in terms of price.
FAQ
Are passive house builders qualified?
Our builders at Pure Eco Homes are registered and Passive house certified tradespersons and have decade long experience in constructing energy-efficient homes. So, you can be confident in us.
What are some materials that you use for constructing passive homes?
We use SIGA Airtight Weathertight Membrane & Tapes which are entirely VOC free materials and are eth leading premium brand throughout Europe.
We specialise in Passive House Energy Efficient Eco Homes, Quality 6 Star Homes, knockdown & Rebuilds and Quality Townhouse Developments
Testimonials

We write this review for Pure Eco Homes exactly one year after signing a build contract with them. The journey however, began way before that. We knew the kind of home we wanted to build. However, discussions with several builders had left us with nothing by disappointment, until we called Pure Eco Homes. Talking to Ossie was a breadth of fresh air.
He walked us through his process, his ethos, and most importantly understood what we were looking for. There was no turning back from there. We worked together on the design, and he took over completely dealing with every aspect of the build from then on, keeping us in loop every step of the way. He is very practical, which helped keep our budget in check by avoiding unnecessary additions to the house. Of course like any project, we had our ups and downs, but we worked through all that. He takes pride in his work, and is a perfectionist. He makes sure that the work is top-notch and nothing sub-standard gets past him. If by chance something slips past him, he will go out of his way to fix it.
The same goes for his crew. They showed up on time, are highly-skilled, dedicated, hard-working, clean, and work to the timelines set by Pure Eco Homes. So, this review would be incomplete without a mention to Ossie's team. We built during a very challenging time – the COVID pandemic. But, Pure Eco Homes worked through the constraints caused by the world-wide pandemic, price increases, and even the supply chain issues that we faced during the build. While larger builders were charging their clients with price variations, not once did Pure Eco even bring up such a discussion with us. This is a testament to the integrity of the company.
We cannot thank Ossie and his team enough for building our home, and completing the project on time, albeit the difficult (pandemic) circumstances. Furthermore, his association with his clients does not end with handover of the house. He continues to go that extra mile by guiding us with post build requirements like landscaping ideas, maintenance tips and even sends us links to special discounts! A special mention to Ossie's wife – always smiling, and welcoming! Thank you for never complaining about the late evening discussions, the stories, the lemons & for never letting us go hungry!
In Pure Eco Homes we not only found a dependable builder, but also friends. Pure Eco Homes is a very professional and trustworthy company. We would definitely recommend them to anyone looking to build a quality home. If you are looking for a builder to build your home as he would his own – Ossie is your person!
Ravi & Beena
IT & Medical Professionals

Dear Ossie, What a journey it's been! From a couple of years of research to finally discovering Pure Eco Homes and that was just the beginning! Thank you for building our dream home. Thank you for your honesty, openness and listening to our needs. Thank you for being so accomodating every time we needed it. Thank you for all the crazy hours you've put into our dream home and most of all, thank you for making such a big project so easy. Special thanks to Mrs Salins for putting up with all the long hours and weekends you spent working. Without her understanding, our home wouldn't even be near completion. We are so looking forward to experiencing our Pure Eco Home in 'real life'. We wish you all the best and hope your company prospers like it deserves. Thanks again. Ida, Danny, Vera, Rudi and the boys.
Ida & Danny
Croydon Hills, Melbourne, Professionals

After spending much time searching the market for eco-friendly builders we discovered Oswynne and Pure Eco Homes. In contrast to other builders advertising as eco-friendly, Oswynne was extremely knowledgeable and well researched. He is passionate in developing and combining new technologies inspired by Passivhaus philosophy and made us feel at ease trusting him to build our prototype 2-storey house. Our beautiful open plan 30 square architect-designed home boasts unique features such as: built-in aquarium wall, massive 2.4×4.8 panoramic double glazed solar gain window, ERV system, large north-facing roof supporting 11kw solar panel array, Primary Water supply for home from Rainwater tank filtration system, home custom storage solutions and double height living area with interior Juliet balcony. Oswynne supervised the build very closely and was available to us throughout for consultation. Despite the difficult prototype nature and complexity of the build he persevered and developed many novel solutions to make our dreams a reality. The home received an outstanding 3.3ACH rating when blower door tested and a 'Real Living' 8.8 stars ranking. Our annual energy bill is just half that of our previous home yet is 3 times the size! We would be happy to consider Pure Eco Homes in future construction projects and recommend them to others seeking a high performance, environmentally friendly, custom home.
Denny & Bianca, Langwarrin
Melbourne, Professional Couple

I first contacted Oswynne Salins in 2014. I was looking for a builder who could build an energy efficient home for a reasonable price. I discovered the Pure Eco website while researching energy efficient homes and designs. I liked the design of the homes and was interested in finding out further information. I emailed them not really expecting a reply as per many other builders I had tried to contact. Within a couple of hours I was contacted by Ossie and was very pleasantly surprised by the breadth and depth of his knowledge of energy efficiency. His passion for this type of build was very apparent.
Juanita S
Bunyip, VIC, Educator

We built our 20 square home which we designed ourselves with the help with Pure. Many of the builders we approached did not even come back to us with quotes. Maybe it was too hard? Oswynne was very helpful and took the hand sketches we had and helped us through process step by step. We were surprised it didn't cost much more than building one of the readymade designs from the other 'big builders' who did not want to make alterations or wanted to charge heaps for it. We got our dream home exactly as we wanted it. Oswynne supervised the project every day and everything we agreed in the contract was done at the fixed price. The home was built quickly and very nicely. We are very happy. We will build with him again and recommend him to anyone who wants a trouble free building experience.
Nita & Mitchel B
Point Cook, Melbourne, Professional Couple

We engaged Oswynne Salins of Pure Eco Homes on a project to demolish an old house and build 3 townhouses. Throughout the lifespan of the project Ossie was very approachable and considerate. In obtaining the loan for the construction, our bank kept changing terms that required Ossie to amend progress payment schedule 3 times. Ossie was also accommodative in helping out with additional tasks such as fencing and landscaping. The project was completed within a timeframe acceptable to us. We would be happy to consider Pure Eco Homes in any future construction projects and also recommend them to others.
Nandu & Smita D
Melbourne, SMSF investors

We engaged Mr Oswynne Salins of Pure Eco Homes to demolish and construct two townhouses on our property. He completed the project on time and on budget. He uses quality construction material throughout the project and even offered further material upgrade at cost and sometimes, at no additional cost. We found him friendly, reliable and easy going. He was flexible, meticulous, and approachable throughout the project. His support after handover was excellent. We will strongly recommend him to anyone looking for a builder.
Weng & Kim F
Mt Waverley, Melbourne Professional Couple

We engaged Oswynne to build a twin architect designed double storey development last year. Oswynne was very approachable and amenable to a few of our last minute changes. He had also shown himself to be knowledgeable about the building trade and personally supervised the construction regularly. We like his "hands on" attitude. Our project was completed ahead of schedule and without fuss.
Siew T
Melbourne, Medical Profession

As a professional investor I needed to convert my newly purchased CBD flat in the iconic 555 Flinders Street building into 2 beds with a renovation. It was a difficult one but the whole process was handled professionally and the final result was amazing enabling me to lease the flat out quickly soon after. Pure gets the thumbs up from me.
Brian G
Melbourne, Professional Investor

I engaged Oswynne of Pure Eco Homes to remodel and convert my Melbourne CBD flats in Wills Street. Being Sydney based I had to have a reliable builder whom I could trust and I decided to go with Oswynne because I felt he was honest and he gave me a good fixed price. The project was completed quickly and I am happy to recommend Pure.
Crystal KS
Sydney SMSF Investor

As a private developer I look for an honest capable builder who can deliver my projects on time and budget and to the high standards I demand, with no BS. I like to get a good gut feel about the builder. A colleague recommended Oswynne from Pure to me. He was straight up and instead of giving me a rough guess on the spot, took time to cost it and give me a fixed price for my Knock down Re-build Architect designed twin townhouse project. The project was run smoothly and professionally, the site was clean and tidy and it was delivered before time and on budget. Therefore I have no hesitation in recommending Pure and Oswynne. Check out the YouTube video "The Quarbings" and see what you think. I am already planning my next one with Pure.
John C,Brunswick
Melbourne Developer